TRAIL RESTORATION PROJECT 2020-2022
TRAIL MAINTENANCE
The Closter Nature Center has begun a multi-year Trail Restoration & Renovation Project.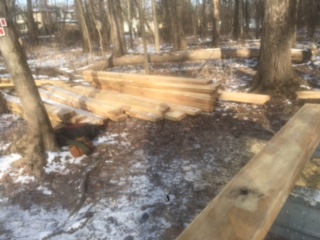 Planks Staged for Distribution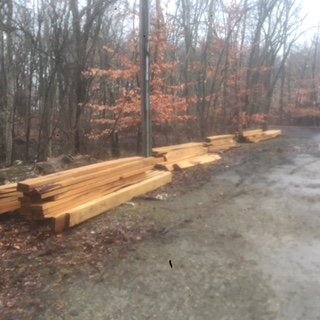 Planks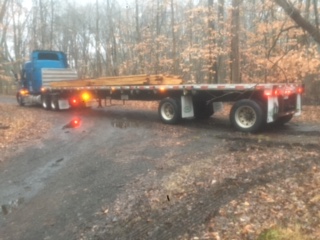 Delivery Truck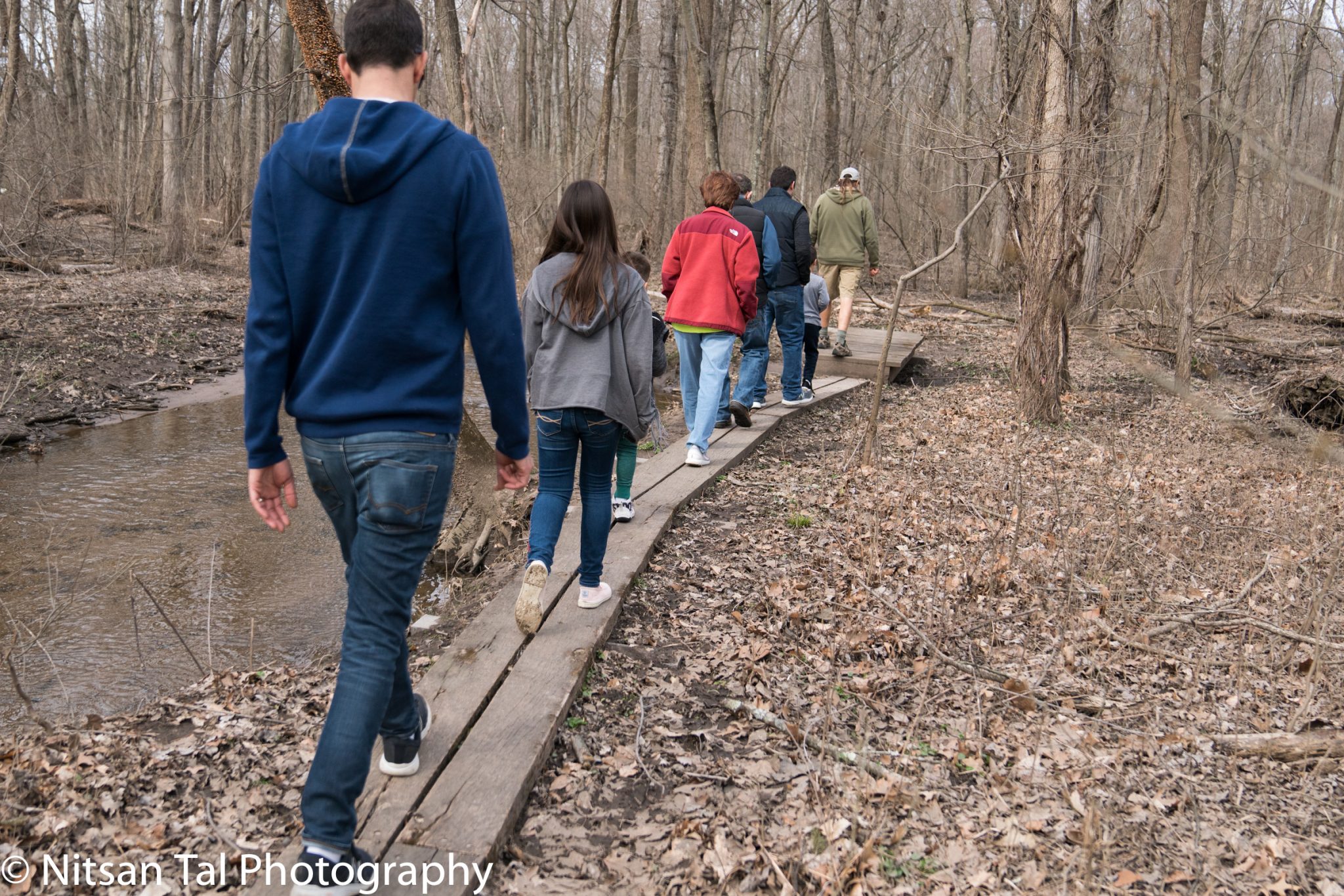 Nature Center Class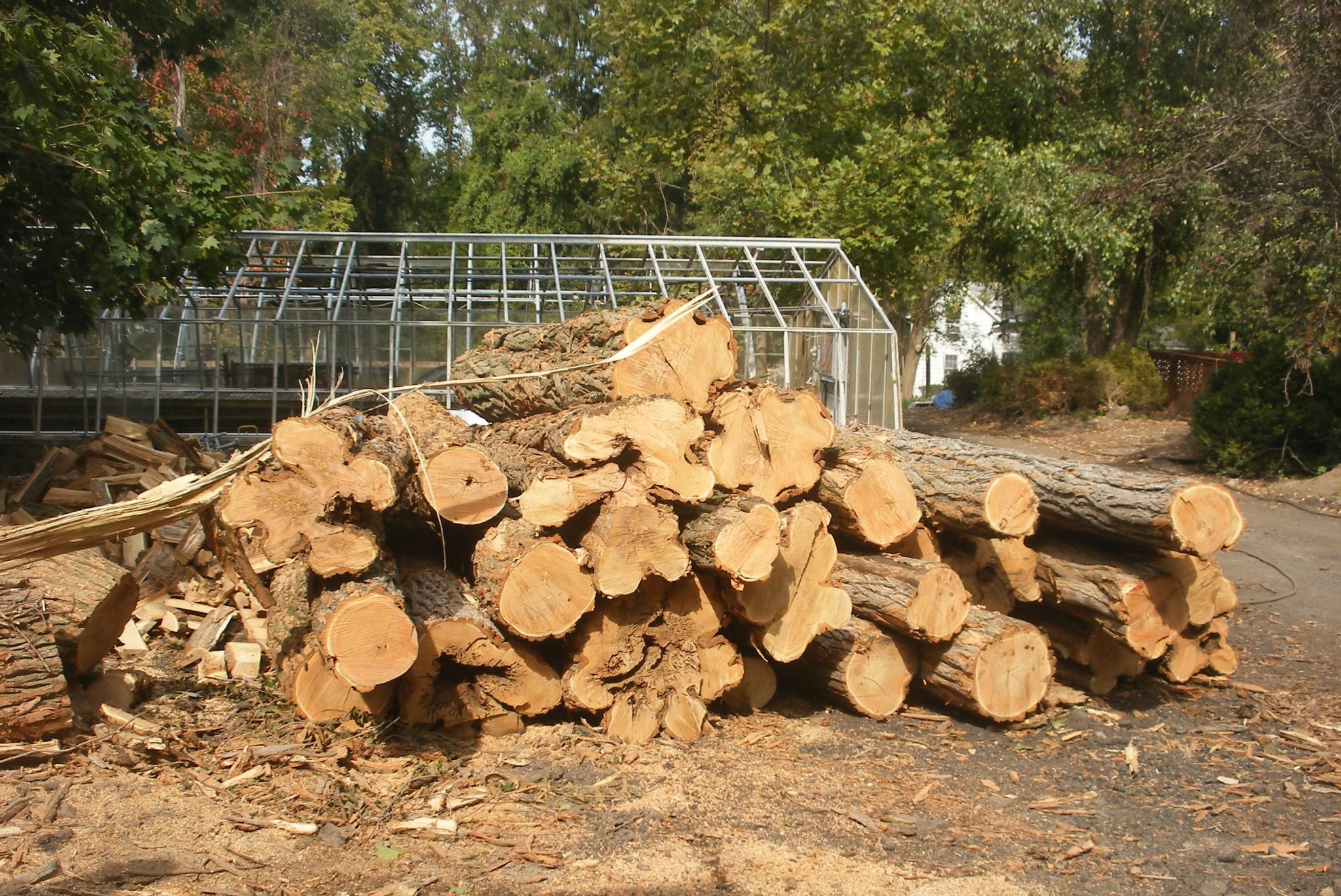 Black Locust Logs
The existing boardwalk trail system, made of black locust boards, has been in place for up to 16 years. Although this wood is extremely durable, and almost 90% of the planks have continued to resist the wetland swamp waters, approximately 10% of these boards have developed splits or holes and require replacement. The plan was to replace all of the damaged boards with new planks cut from Black Locust logs.
Originally we had hoped to do the work locally with the help of wood donations by  Ken's Tree Care and a local mill.
However, In 2021, the Closter Nature Center made the decision to purchase roughly  80 black locust planks for the project from Lifetime Locust, a mill in Broadalbin, New York. Delivered on December 29th, planks were installed on the Red, Green and Blue Trails in mid-January 2022 thanks to crews provided by Todd Bradbury, owner of Bradbury Landscape in Closter, and William Dahle, superintendent of the borough's Department of Public Works.  Plank replacement along the Orange Trail as it passes through the wetlands area is also being planned.  The overall cost of this partial restoration project has been just under $10,000, paid for by generous donations of our patrons, members and the Closter Nature Center.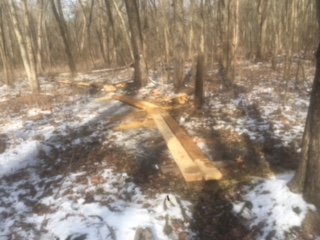 Repaired sections of the Red Trail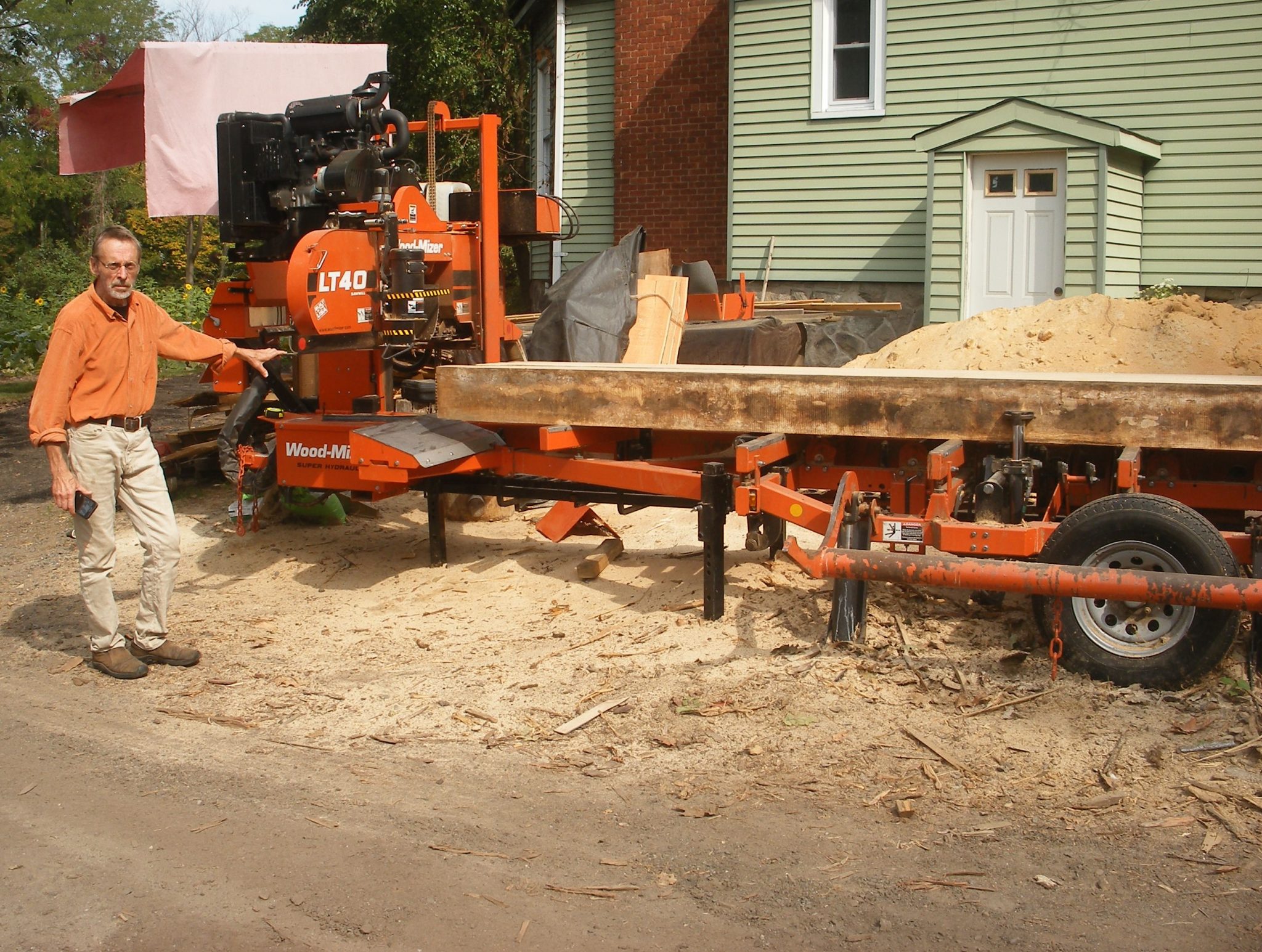 CNC Trustee Tom Golodik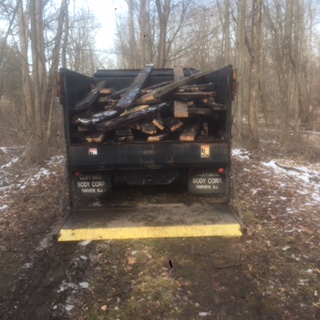 Truck Loaded with Black Locust Planks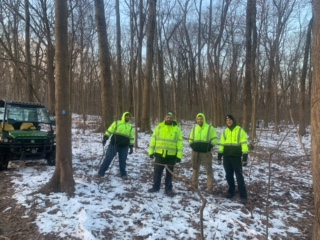 Crews Ready to Position Planks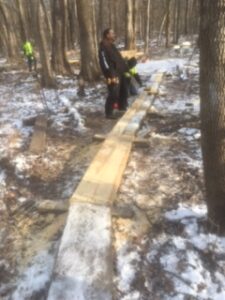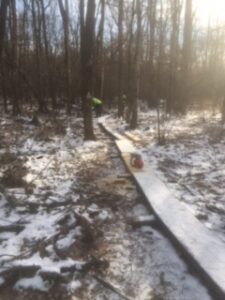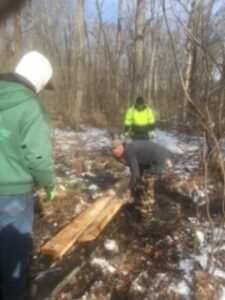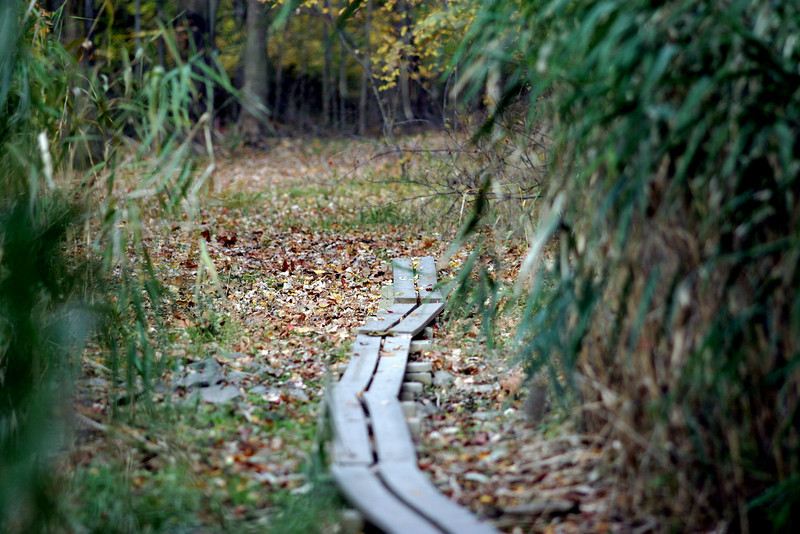 Trail Planks In Spring
We welcome volunteers interested in ongoing trail maintenance. Please contact Tom Golodik, Mary Mayer or Beth Ravit if you would like to be contacted for future projects. 
To read more about trail maintenance or other volunteer opportunities with the Closter Nature Center, check out our listings  at "Volunteer Positions Available" and join us today!