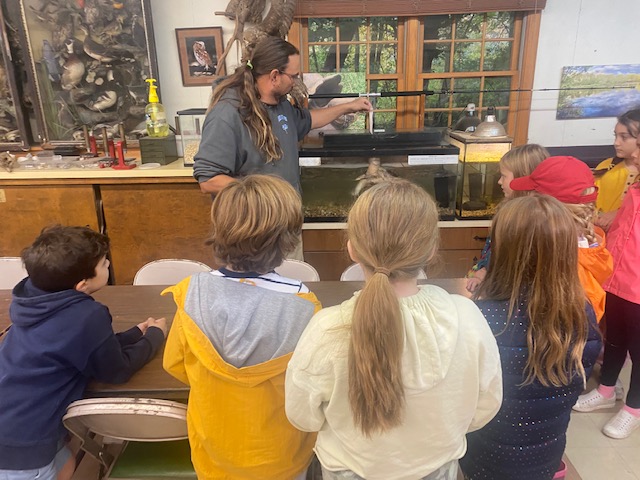 Teachers' Convention Break Program
Need something fun and educational for the kids to do during the teachers' convention break? We'll have a great day of nature exploration and discovery here at the Closter Nature Center!
Please dress for the weather, as we will be outside for most of the session. We will move into the cabin for severe weather. Masks are optional.
Thursday November 10th 
     1st - 6th grades: $25/day for members, $30/day for non-members
     PreK4 - Kindergarten: $20/day for members, $25/day for non-members.
     9:00 am - 10:30 am 1st - 3rd grades
     11:00 am - 12:30 pm PreK4- Kindergarten
     1:00 pm - 2:30 pm 4th - 6th grades
     3:00 pm - 4:30 pm 1st - 3rd grades
Membership can also be purchased at Community Pass, an online registration portal. For more information about membership levels, go to www.closternaturecenter.org/membership.
Any questions? Call Naturalist Marc at (201)750-2778 or email Aubrie at programdirector@closternaturecenter.org.
2022-11-10 09:00
2022-11-10 16:30
America/New_York
Teachers' Convention Break Program 2022
November 2022 Teachers' Convention Break
Log Cabin
admin@closternaturecenter.org