Closter Nature Center Blow-Out
Join us for our annual celebration of nature and good vibes! Activities for children and the young-at-heart around and on the pond at the Nature Center. 
Come join us for day of fun honoring the Nature Center's Ruckman Pond! A place so special deserves a day of its own!
MUSIC! CANOE RIDES!  ARTS & CRAFTS! TIE-DYED T-SHIRTS!  POND SCIENCE! 
AND IT'S ALL FREE! Can it get any better than that?
You could be a volunteer! Fill out the form below with your availability (hours) and expertise (crafter, paddler, musician...).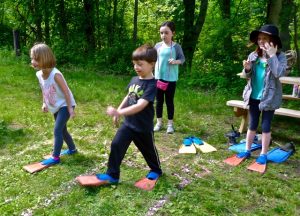 POND CELEBRATION VOLUNTEER