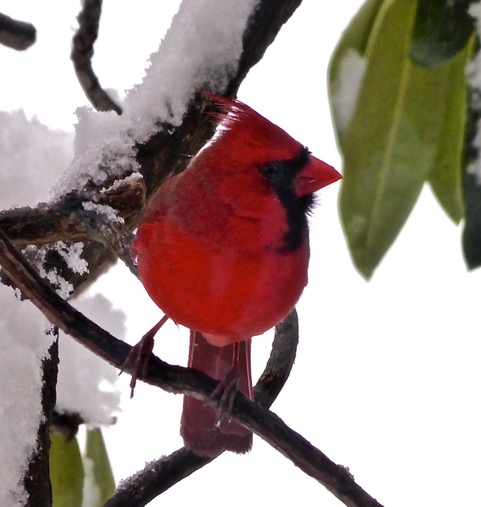 Mrs. Wonderwhy's NATURE FUN FRIDAYS
December theme is "Birds Who Stay" 
Join Mrs. Wonderwhy in magical December when we'll learn about some of our local feathered friends who do not migrate but adapt, and stay in our area all winter long! We'll meet my friendly great-horned owl puppet "Whoozy" who will introduce other wintertime wild bird friends to the children. Together, we'll make a life-sized giant eagle's nest using twigs and sticks from the Nature Center Woods and create easy bird feeders to hang in their own backyards. Everything "wild birds" including songs, eggs, nests, and feathers will be explored through games, crafts, and movement! One hour classes are indoors and outdoors, so please remember masks and dress children for the weather.
Enrollment is for
two 
one-hour classes:
Preschoolers (ages 2 - 4) Fridays, December 3rd and 10th 11:00 AM - 12 PM
Cost is $40 for Members, $50 for Non-Members
*Classes are held outdoors.*
Please understand that this is not a drop-off program, and adult caregivers will be asked to join in on the fun while helping Mrs. Wonderwhy (aka long-time preschool instructor Maria Costa) keep children safe. All participants must abide by changing Covid-19 CDC guidelines.
2021-12-03 11:00
2021-12-03 12:00
America/New_York
December Nature Fun for Little Ones (CANCELLED!)
December theme is "Birds Who Stay"  Mrs. Wonderwhy's Nature Fun Fridays
Log Cabin
admin@closternaturecenter.org