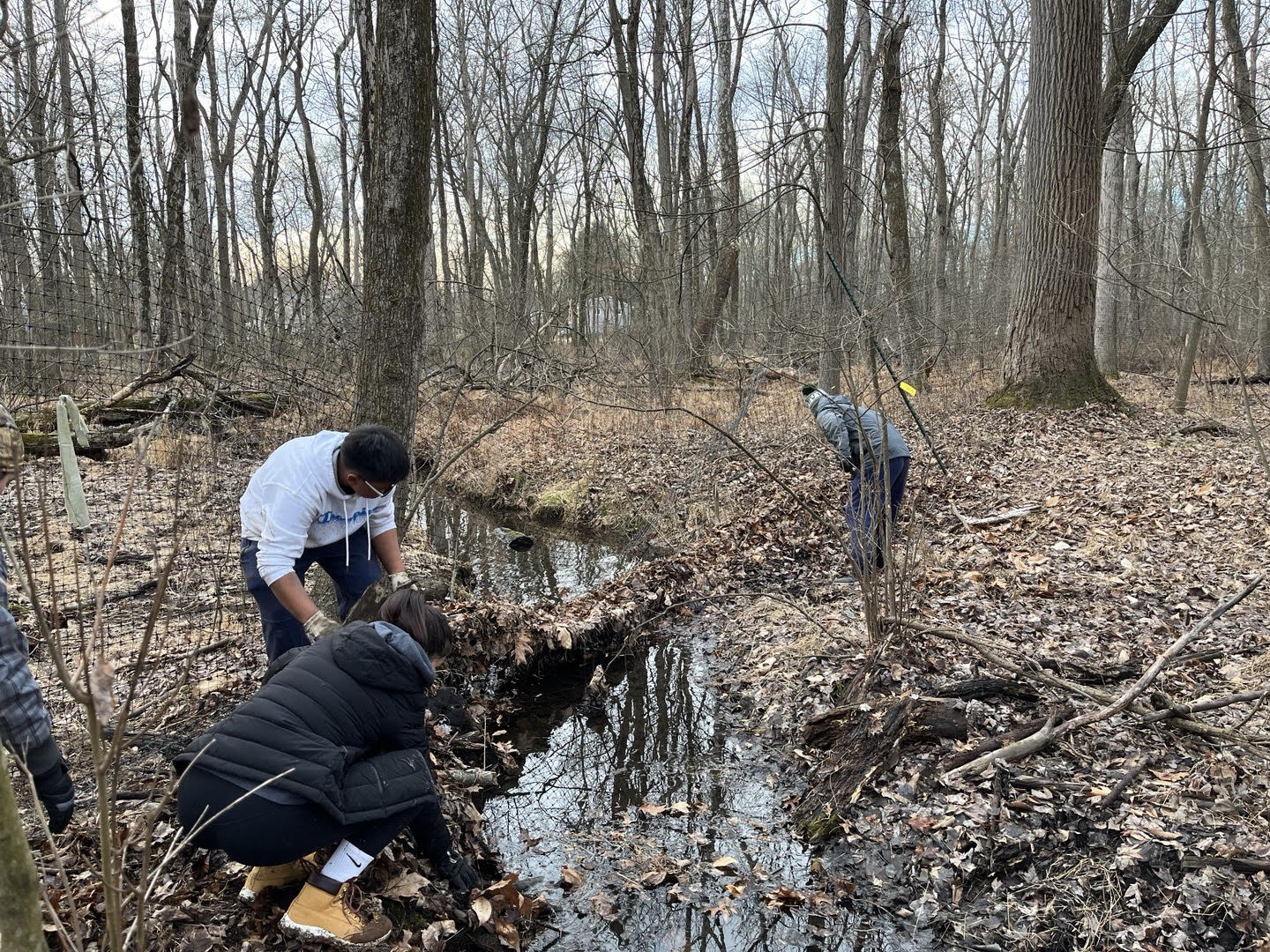 Volunteer Day
Dedicated Volunteers Needed!
Closter Nature Center needs your help to address some of the immediate needs of our forest and trail system.
We hope that you can help us meet this critical need at the Closter Nature Center!
When: Sunday, February 12th
Time: 10am-12pm
Meeting Place: Closter Nature Center Log Cabin, 154 Ruckman Road, Closter, NJ 07624
Adult Volunteers Needed (Teens 13-16 with an adult)
Pre-Registration: Requested  (see form below).
What to Wear: Work boots, work gloves, long pants, long sleeves
What we are doing: Our tentative plan for this session is to work on the Orange Trail fence. In the case of inclement weather, we will meet in the cabin where Naturalist Marc Gussen will provide an overview of CNC's trail needs and forest stewardship goals.
The Closter Nature Center has been expanding its team of volunteers for trail maintenance and invasive species removal.  We are looking for physically able volunteers at different levels of skill and time commitment to join in this important work for the sustainability of our 136-acre forest and 3 miles of hiking trails.  
YOU could be a highly valued member of this very important team! 
Come check us out on Sunday, February 12th, and bring a friend!
2023-02-12 10:00
2023-02-12 12:00
America/New_York
VOLUNTEER DAY — February 12th, 2023
Closter Nature Center needs your help to address some of the immediate needs of our forest and trail system. Our tentative plan for this session is to work on the Orange Trail fence
Meeting Place: Log Cabin
admin@closternaturecenter.org